Helms & Peters FLiP Out is an audio tour of the Fusebox Lifecycle Process (FLiP) with Hal Helms and Jeff Peters, two of the best-known personalities in the Fusebox world.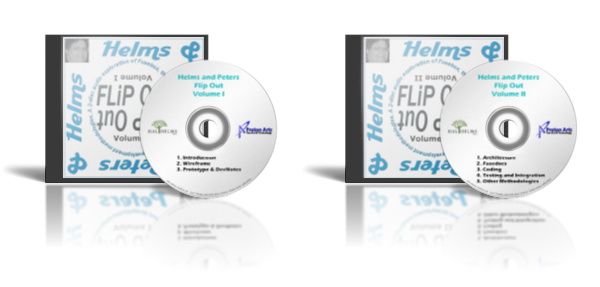 As prominent speakers in the ColdFusion world, Helms and Peters are often asked how they handle particular problems when developing applications. These audio CDs capture a discussion they had regarding FLiP, problems and solutions. These tracks were first provided at the 2004 Fusebox Conference.
Tracks
Volume I
- Introduction
- Wireframes
- Prototype & DevNotes
Volume II
- Architecture
- Fusedocs
- Coding
- Unit Testing & Integration
- Other Methodologies

Buy It Online Now!
Drop by our store and pick up your copy. Each volume available separately.